Product Description
free shipping! 10pc wholesale digital inductive hour meter tachometer tach kawasaki atv motorcycle atv mx utv mower motocross
hour meter
hourmeter
tachometer
Maintain Gasoline Engine Motorcycle Tachometer Hour Meter 1 – 2 – 4 Strock–RL-HM011
Free shipping!!
1. Fits all motorcycles
2. Large 5 digital LCD display
3. Solid state electronics,Quartz crystal,Wide operating temperature range
4. Indicates operation in RPMs and hours,setting the maintenance interval timer
5. Self programmable or user set 1, 2, 4, stroke engine, or hour meter only
6. Works on Any Gas Engine, Hour Glass Symbol Appears and Flashes on/off to Indicate Counting Time
7. No battery required – connects to your spark plug
8. Easy installation – peel & stick, no wiring necessary, or attach with enclosed hardware
Application:
Use for :All Gasoline Engine,Marine,Motorcycle,Snowmobile,ATV,Generators.Glider.etc.
Specification: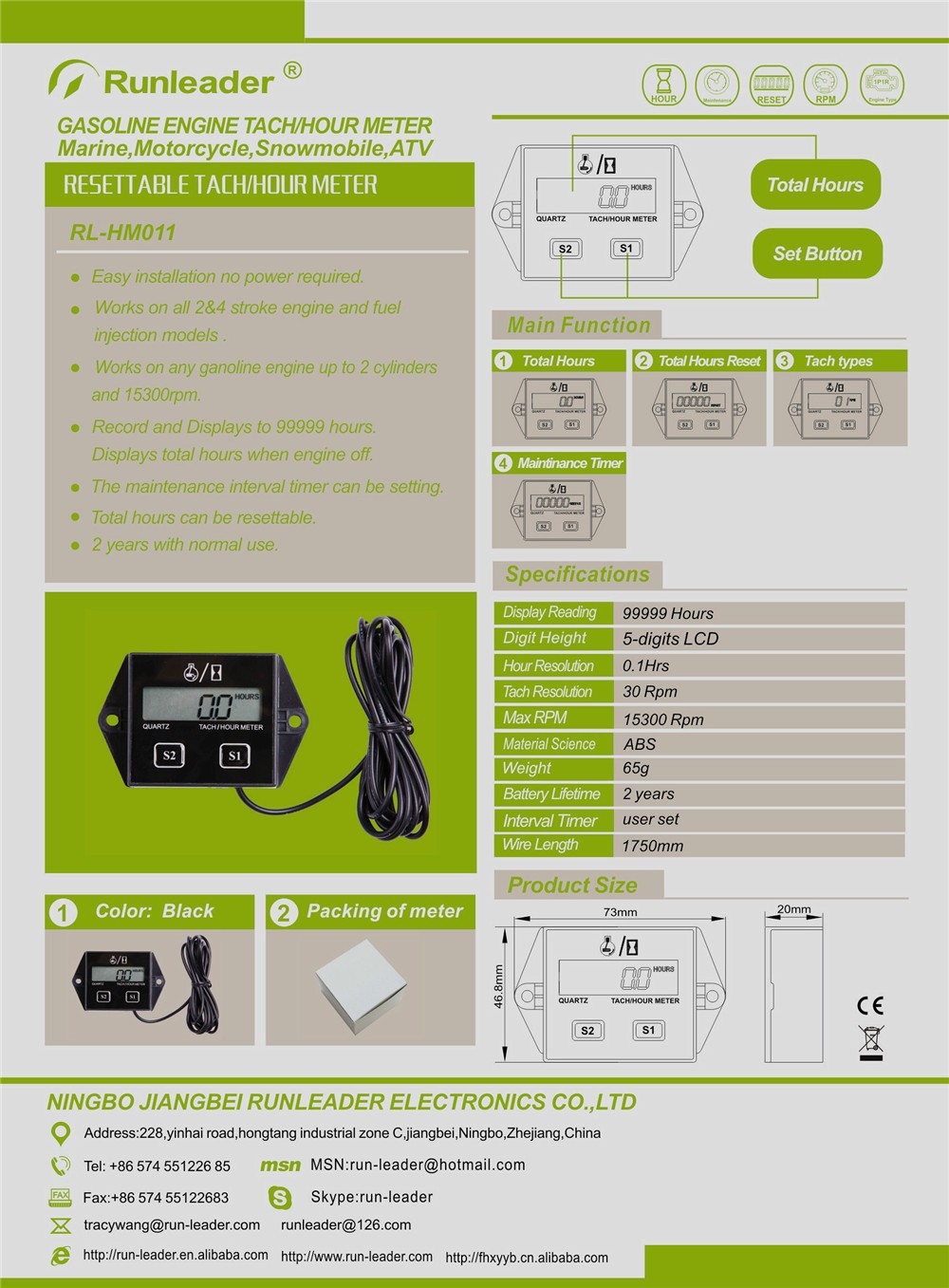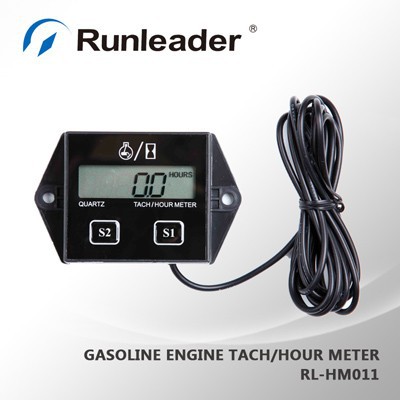 Competitive advantage:
1. Inductive
2. Record RPM
3. No power required
4. User set 1, 2, 4, stroke engine
CE: